Bifold Door Configurations Explained
Bifold doors come in lots of configurations depending on the size of your customer's space. Not only are they thermally efficient, but they are also highly secure making them the perfect addition to any property. They come in a variety of functional configurations to complement a home and create a seamless connection with a garden.
The number of glass panes used in bifold door configurations often range from two to seven. Install a two panel bifold door in your customer's home if their wall space is limited and they are looking to add more light and warmth to their property. Larger pane configurations are perfect for those who have lots of room and want to create a grand entrance.
The versatile nature of Bifold doors means they are continuing to grow in popularity with homeowners. Maximise your client's space with our doors that will never need replacing. They are guaranteed to last for years and will never crack, warp or discolour due to their versatile nature. Choose bifold doors to modernise your project today.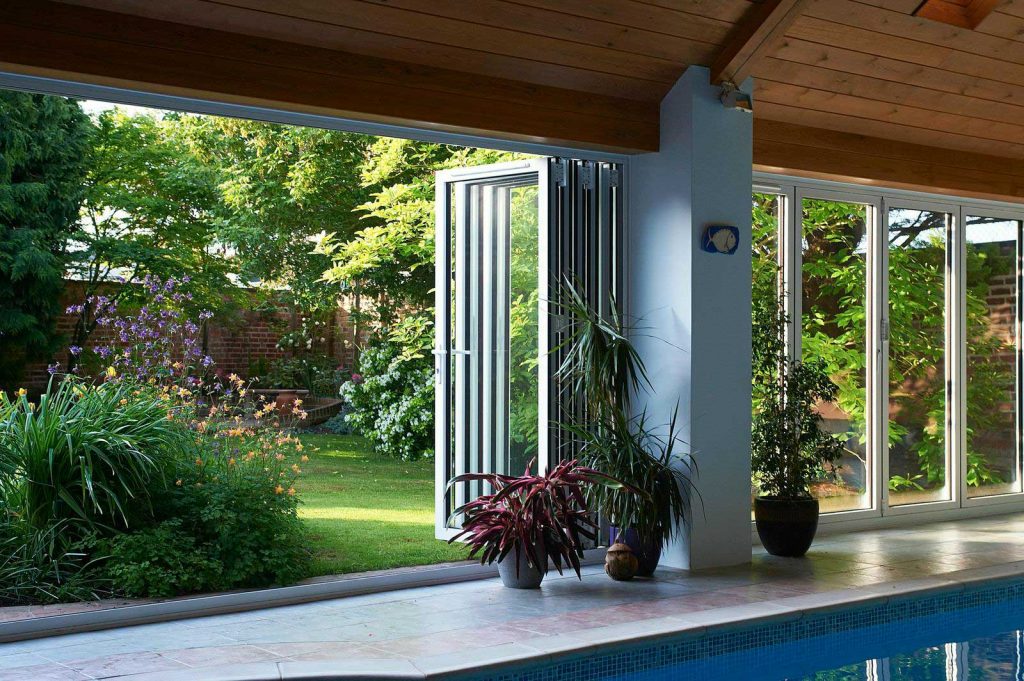 Bifold Door Configurations
Bifold doors configurations work in pairs to concertina when they open. When there is an odd number of glass panels, one of them can be used independently as a traffic or access door. This traffic door will prove invaluable and an easy way to access a garden without pulling back the whole door system. Our bifold door configurations can open in both directions to provide complete flexibility and ease of use.
All our designs are built with quality and performance in mind to ensure they exceed the standards set by UK Building Regulations. Have complete peace of mind with our products that can be tailored to your customer's exact requirements. We work with their specifications to create doors that promise to be the perfect fit every time.
Bifold configurations with an even number of panels do not allow for a master or traffic door. However, this door style will save vital space, especially if you are working on a project that has a limited wall area. Alternatively, an odd number of doors comes with more multi-locking points for extra security. This is generally the better option for larger scale work.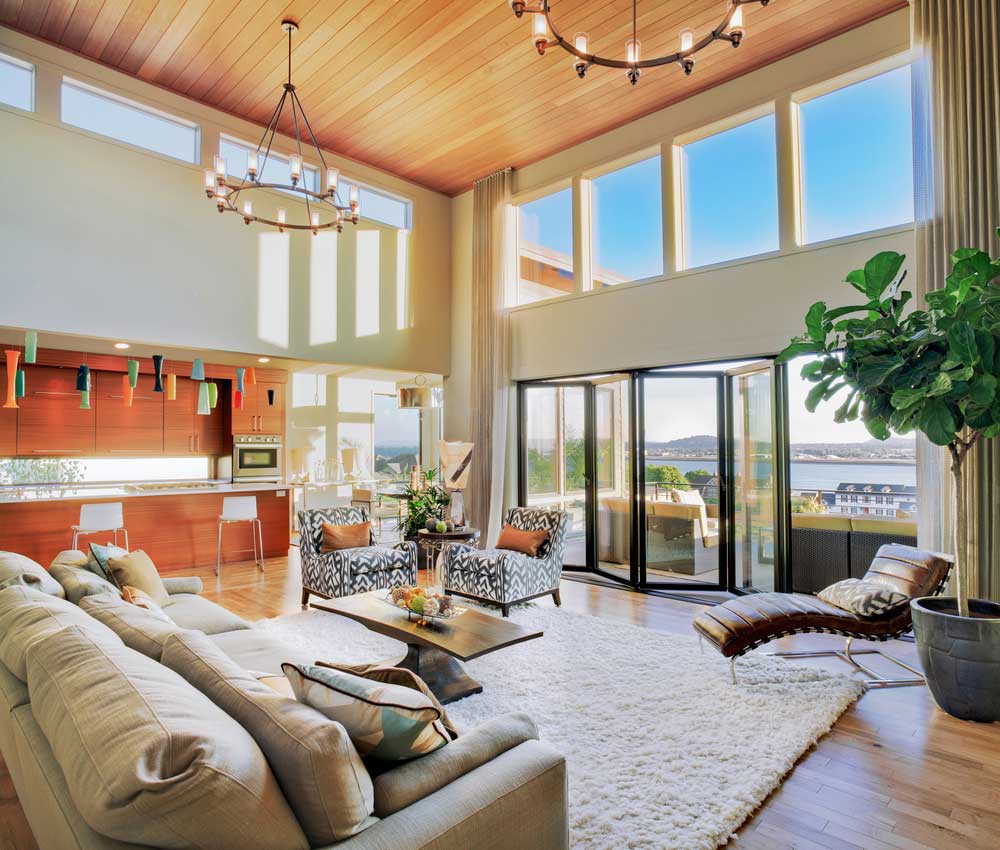 Two Panel Bifold Door Configurations
Two panel bi-fold door configurations are a modern alternative to traditional French doors. They will add a touch of elegance to any property due to their sleek design. The two panels concertina together so they can be completely pulled back. This will provide your customers with ultimate ventilation and extended views.
Two panel bifold door configurations are the perfect option if you are working on a project with limited space and budget. They are simple to install, so your clients could be enjoying their benefits within a couple of weeks. The doors work on a smooth sliding mechanism to ensure they never become stiff or get jammed.
Three Panel Bifold Door Configurations
This type of bifold door configuration is ideal for those looking to create a master door. The odd number of panels means one can be hinged to open individually, allowing easy access into a garden or courtyard space. Three panel bifold door configurations can be installed to slide from either the right or the left to give your customer complete flexibility with their design.
These doors are an ideal way to flood any property with more warmth and light. Three panel bifold doors are highly secure due to their sophisticated multi-point locking systems. We integrate enhanced safety measures into all our products to guarantee they are completely impact proof and resistant to strong force.
Six Panel Bifold Door Configurations
Six panel bifold door configurations are a great option if you are working on a project with a bit more space. The even number of glass panels fold together to create a beautiful feature that will perform well throughout the year. They can all move to the right or to the left, or they can be arranged in a 3-3 formation. This formation means they can move in opposite directions.
Six and seven bifold door configurations are continuing to grow in popularity with homeowners. An end panel can be used as a traffic door to allow for improved functionality. The slim, sleek frames create great sightlines, and the double glazing will provide ultimate thermal protection. Even in the coldest months, your customers will feel comfortable.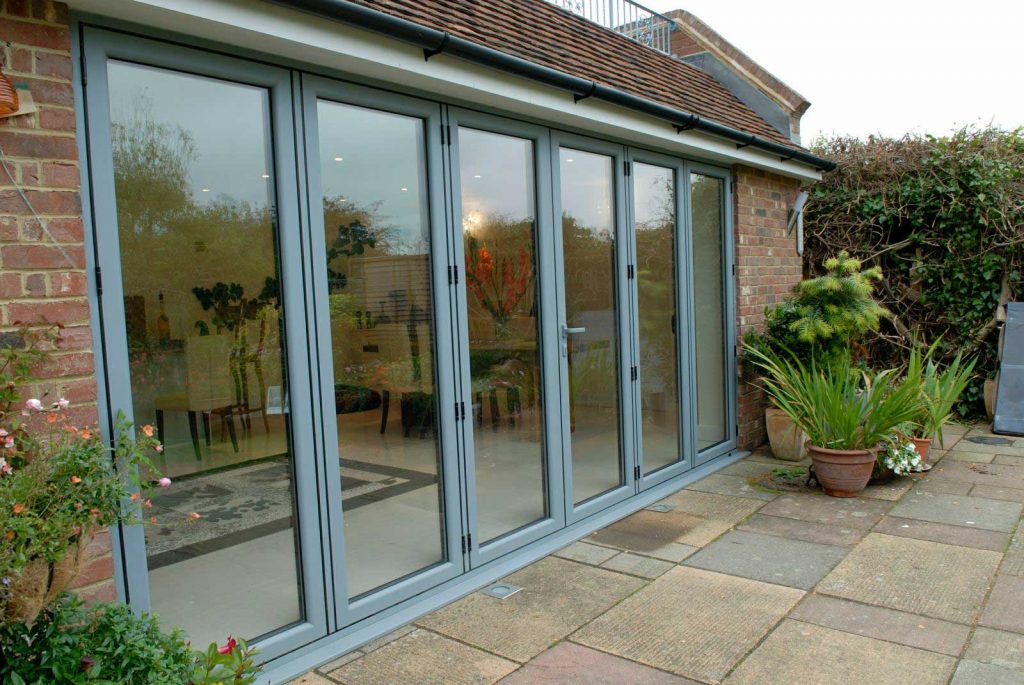 Bifold Door Configuration Prices
The price of your bifold door configuration depends on the scale of your project. To receive a free, no-obligation price today, use our simple quoting engine.
If you have any further questions about the products we supply, fill out our contact form and one of our friendly team will get back to you as soon as possible. Alternatively, call us on 024 7646 0115.
Categories: Updates